PTSD Treatments: Acupuncture for War Veterans | Acupuncture and Post-Traumatic Stress | PTSD Resources
Acupuncture for War Veterans
Many have been injured at war, and of course many have died. My services are available to veterans of any war suffering from PTSD, sleep disturbances, anxiety, depression, irritability, nightmares or other health issues at no cost. This offer is extended to the immediate family of those injured or killed: treatment is available at no cost.
Conditions that can be addressed and effectively treated with acupuncture include, but are not limited to:
acute and chronic pain
stress management
anxiety
depression
addictions (alcohol/nicotine)
irritability/anger/aggression
emotional disorders
headaches/migraines,
insomnia/nightmares
physical pain
PTSD
Chronic fatigue
Bomb-blast injury Syndromes
Phantom Limb Pain (pain of a missing limb or appendage)
Injury related issues
My services are available at no charge for veterans and immediate family members of those injured or killed in the war.

Please donate to help support this program by contacting me at atique.acupuncture@gmail.com or at the number above. Any Acupuncturist interested in volunteering their time and services, please contact me.

How to request treatment:
1) A valid Military ID is required to receive free treatments.
2) Contact me to set up an appointment.
3) If you are unsure that acupuncture is something you want to try, I would be more than happy to speak with you to address any of your concerns to help you decide what you are comfortable with.
Please help spread the word to anyone you know who may benefit!
---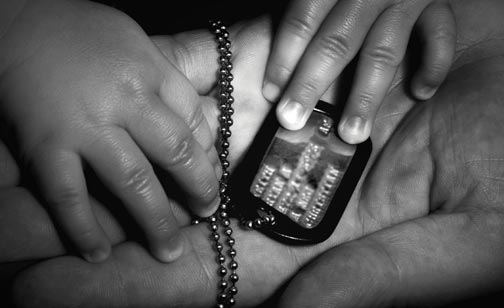 Acupuncture and Traditional Chinese Medicine can be immensely beneficial for War Veterans in assisting them to cope with the aftermath of their deployment.
A staggeringly high number of veterans of the current conflicts in Iraq and Afghanistan are returning with not only immense psychological traumas, but degrees of physical injuries not seen in previous wars. According to published reports from Reuters, "The military and its critics agree on one thing: there are not enough therapists to treat all the soldiers who return from Iraq and Afghanistan traumatized by the experience."
Paul Sullivan1, Executive Director of Veterans for Common Sense, noted: "...one in five veterans who are coming back from either Iraq or Afghanistan are in some way disabled and that over the course of the war and who knows how long that is going to last, those numbers, according to projections are going to skyrocket."
With this in mind, it is up to each and every one of us to contribute in any manner we can to help these veterans and their families, to benefit not only them, but to build and strengthen our communities and our future.
Traditional Chinese Medicine's approach to diagnosing and treating a patient is unlike that of Biomedicine. The patient is evaluated in a holistic manner with an understanding that the mind, body, and soul are interconnected and unified, hence an imbalance in one will lead to the disturbance of the other. This is not like Western medicine's approach of treating signs and symptoms individually and independent of other body systems, maintaining a divider between physical, emotional, and mental." -excerpted from Dual Perspective of PTSD on War Veterans, by Ayesha Atique, LAc, MSTOM
I understand first-hand the toll taken on family members of military servicemen in adjusting to the changes of a returning soldier. Family is an integral component in aiding returning soldiers assimilate back into civilian life. I believe providing care, relief, and an outlet for family members is just as important as providing the same for Veterans. Contact me for more information.
Download a PDF of the research text I wrote on the Dual Perspective of PTSD on War Veterans below.

Click here for a digest version: "Dual Perspectives", digest version (5 pages, 78kb)
Click here for the complete version: "Dual Perspectives", complete version (22 pages, 2.3MB)
1. Paul Sullivan serves as the Executive Director of Veterans for Common Sense, a non-profit organization based in Washington, DC, focusing on issues related to national security, civil liberties, and veterans' benefits. www.veteransforcommonsense.org.
PTSD Treatments: Acupuncture for War Veterans | Acupuncture and Post-Traumatic Stress | PTSD Resources | Back to top »
---
News Reports on Acupuncture and PTSD in War Veterans
Dr. Frank Ochberg2, clinical professor of psychiatry at Michigan State University and a former associate director at the National Institute of Mental Health, served on the medical team that wrote the diagnosis of post-traumatic stress disorder. Ochberg stated ear acupuncture works similarly to relaxation techniques such as transcendental meditation or yoga, and in that sense, "there's a pretty robust literature that shows acupuncture can be helpful" for victims of the disorder. PTSD is a complicated diagnosis that includes a lot of symptoms, Ochberg said. Acupuncture can relieve some of those symptoms, and it can help control chronic pain that tends to make PTSD worse.
Findings from a study on the effectiveness of acupuncture as a treatment for PTSD among military personnel may be reported later this year, according to research officials at the US Army's prestigious Walter Reed Medical Center in Washington, DC.
According to the government web site initial report on the study, untreated PTSD "leads to decreased force readiness and increased health care utilization. Yet, service members with the disorder may be resistant to traditional(Western) treatments or find them undesirable because of side-effects, stigma, and long-term commitment.
"Acupuncture, which has few known side effects, holds promise as an effective treatment option for PTSD. Acupuncture has been shown to improve well-being and has been successfully used to treat stress, anxiety and pain conditions."
Col. Charles C. Engel, principal investigator of the project, reports that data collection and primary statistical analysis have been completed and secondary analysis is currently underway. He says that the project intends to report data at upcoming professional conferences. These include the Force Health Protection conference in Albuquerque and the ISTSS in Chicago.
2. Frank Ochberg, MD, a psychiatrist, has been a leading mental health authority since the 1960s. A graduate of Harvard University and Johns Hopkins University medical school, he has helped to define and research Post-traumatic stress disorder (PTSD) and Stockholm Syndrome, among his many accomplishments. From 1969-1979 he was a regional, division, and associate director of the National Institute of Mental Health. He then became director of the Michigan Department of Mental Health, a position he held for 3 years, from 1979 to 1981. Dr. Ochberg has also founded, headed or been part of a number of organizations dealing with PTSD and its treatment, including Gift From Within (founder), Critical Incident Analysis Group CIAG (founder) and The Dart Center for Journalism and Trauma (chairman emeritus).
Helpful Links and Resources
Articles
Treating PTSD in Non-Traditional Ways, by Janice Arenofsky for VFW

Sticking It to PTSD, by Sarah Tuff, Seven Days, March 12, 2008
Acupuncture for US Troops?, by Gregg Zoroya, USA TODAY, October 9, 2008

Service Links for Soldiers, Veterans, & Supporters
Iraq & Afghanistan Veterans of American, www.iava.org
National Veterans Foundation, www.nvf.org
Welcome Back Veterans, www.welcomebackveterans.org
Illinois Department of Veterans' Affairs, www.veterans.illinois.gov
Disabled American Veterans, www.DAV.org
Paralyzed Veterans of America, www.pva.org
Soldiers Angels, www.soldiersangels.org

Any Soldier, www.anysoldier.com
Camp Patriot, www.camppatriot.org
Good Samaritan Cars, www.goodsamaritancars.org
PTSD Treatments: Acupuncture for War Veterans | Acupuncture and Post-Traumatic Stress | PTSD Resources | Back to top »